Here's How You can Join #WASHU#...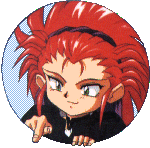 It is very simple if you want to join #WASHU#, all you have to do is fill out the form below:
If the above form isn't working, please to e-mail your request to washuuchan.NOSPAM@hotmail.com (remove .NOSPAM from the address), and you'll be a member of #WASHU#. Optionally, you may include your homepage URL (if you have one). To join the Mailing List, please refer to the ML Page, and also read about the rules of the ML.
---
©1996-2000 #WASHU#, Washuu's Academy of Science and Higher Understanding. Tenchi Muyo! and all its characters are copyright AIC and Pioneer LDC, used with permission. Special thanks to Achan and Yagami.
Page created by Dr. Briefs, Capsule Corp. on Sunday, Dec. 22, 1996
Dr. Briefs is also a member of #SAS#, The Sasami Appreciation Society.
Winner of Woozles' "Washuu Award"